No Name
A downloadable game for Windows
THIS GAME IS A PROOF OF CONCEPT, THEREFORE IT IS VERY MINIMAL AND HAS VERY LITTLE CONTENT!
The game I made for the GMTK Game Jam was quite buggy and not very good, so I remade it by re-implementing the main mechanics in a completely different way!
Use WASD to move and if you move in front of or touch the enemy (Displayed bellow) you'll lose one health, after that every four moves you'll get more health.

(The basic enemy)
Toggle the switch to make a path to the finish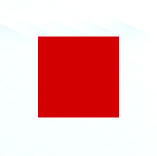 (Switch)
Install instructions
Unzip and run the program